Market research industry is going through a phase of soul searching. There's been a lot of "Will we still be relevant in 2/5/10 years time?" type of introspection at conferences, in LinkedIn groups, in blog posts.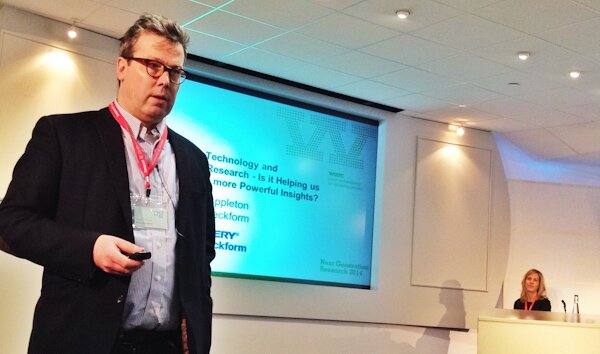 Edward Appleton at the Warc Next Generation Research touching on the topic
Being relatively new to the field I found this lack of confidence surprising. Consumer startup world where I come from has much more of a "let's move fast, build stuff, break things along the way, learn and improve" attitude. The belief is that if you put client first, focus on a few things, and execute fast then eventually you will win.
Emergence of new approaches to market research – mobile, Big Data, neuromarketing, behavioural economics, wearable technology, predictive analytics etc – have shaken up an industry that is used to innovation at a slightly slower pace, I guess. In fact, some of these methodologies aren't that new per se, they've simply now become feasible as technology has matured and become cheaper.
Nothing new under the sun
Reading Benedict Evan's completely unrelated "Ignorance: the limits of knowledge" post during the weekend made me look for parallels with tech, media and telecoms businesses.