The "computational knowledge engine" WolframAlpha just rolled out a new Facebook report tool that looks at your FB profile, activities, network and spits out a rather interesting view of your Facebook-based life and friendships.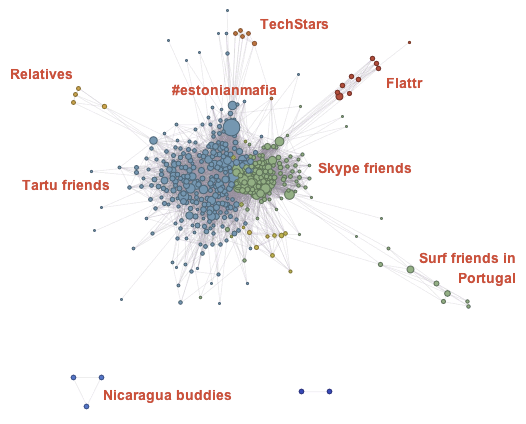 Founder Stephen Wolfram posted a longer piece on insight that can be gained from the report. He also shares how to set it up (tip: go to WolframAlpha and type in "facebook report").
Here's how the ultimate ego-analysis looks like. The networks view was the most interesting part, clear clusters of friends emerge with lots of overlap in some, of course. Made me realize that I've added only very few non-Skype London/UK based friends to Facebook, looks like these interactions are happening mainly on Twitter.

Names have been blurred out to protect the guilty.