It's been a while that I went to a proper old school conference with proper old school scheduling, event space, keynote followed by non-keynote speakers followed by panel followed by breakout groups followed by keynote in a proper conference place. Proper 9 to 5 thing too.
The content you create has to be the best in the industry. If it isn't you won't win the attention of your prospects. – Mike Volpe, Hubspot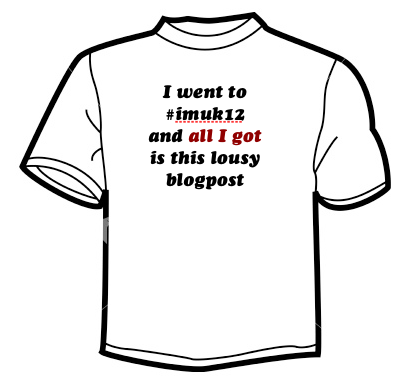 Inbound Marketing UK 2012 certainly had its highlights (more on that later) but also stuff that should change or improve to become the best in the industry.
Energy – 4 main speakers had it, rest of the event lacked it. And I thoughts my fellow Estonians were reserved.
Breakout sessions – maybe it was my bad luck but these were let down. No fresh insight, not cutting edge examples, test results, tools. Could be that the people and channels I follow give me the freshest on a daily basis anyway. For me #imuk12 could have been better without the breakout sessions.
Panel – I'm no fan of panels, they're too polite, too soft, not hard hitting enough. There's seldom debate and while the panel this time was above the average it didn't hold my attention. Someone should do tweet velocity and sentiment analysis vs presentation…
No QA session with couple of the earlier speakers.
Understandable that Hubspot was a sponsor so plenty of mentioning of them but it sounded like there's 0 competing software out there…
The highlights for me were definitely the main four speakers so nicely pimped on #imuk12 website. They inspired, gave some good tips, in particular forced to look at inbound marketing from totally different (sales) perspective.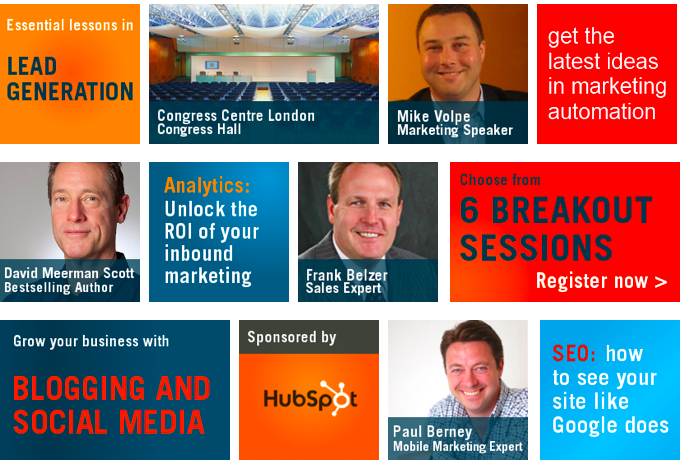 Too bad Alex Balfoul, the Head of New Media of London 2012 Olympic Games had so little time, it's quite amazing what they achieved with such a little team. The whole scale of the Olympic Games is mind boggling. Sadly – no QA session.
I have a bunch of notes and ideas jotted down, will sort through them and do a separate post a bit later.
Will I be going again next year? Probably not if it keeps the current format. I'll miss couple of world class speakers, sure. All the up to date stuff is available from various great channels online, for example follow if you can keep up with their tweet-an-hour velocity of pumping out great content.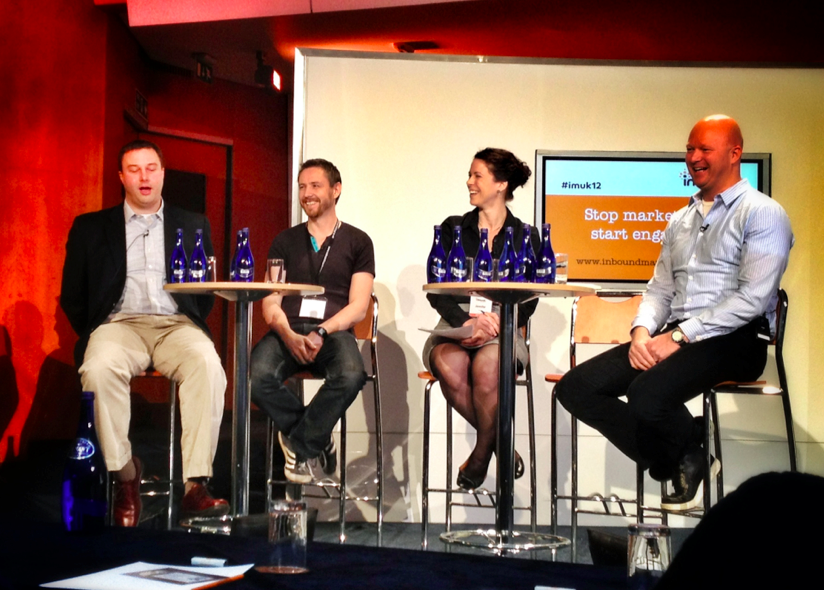 Oh, and of course the organizers should have used Ansr.io to create a mobile-friendly exit survey, push it to conference participants 5 minutes before closing to get fresh feedback and raw emotion by the time people were done with their commute home :)