Early stage Estonian startups ping me on regular basis with a question about who are the good London-based angels and VCs to meet for their seed round.
Recent super successful crowdfunding campaign by Future Ad Labs (FAL) on Seedrs crowdfunding platform made me think of the alternatives that startups looking to raise money from the UK / in Europe have. FAL hit their initial goal of £300,000 in 36 hours and in the end raised £515,660 so it made sense to learn from them.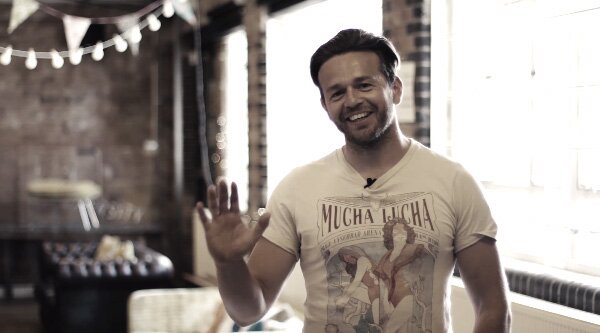 Howard Kingston, co-founder and CMO of Future Ad Labs, was kind enough to share his experience and tips for anyone considering crowdfunding. Do your homework before deciding to go with any of them.
Seedrs isn't the only crowdfunding platform for startups out there – there's also Funding Circle, Zopa, Crowdcube etc.
Full disclosure: Future Ad Labs is a client of my company, and Passion Capital has invested in both.
Why Seedrs?
Howard: We had raised a small pre-seed £50-60K round on Seedrs before our proper seed round with Passion Capital and I really enjoyed the process.
For this funding round we did the normal fundraising – went out and spoke to lots of angels and VCs, and a lot of them did end up investing but they did it via our Seedrs campaign.
One of the main reasons was that for this bridge round before series A we wanted to do it via a convertible note.
We'd been chatting to the Seedrs guys and they were like: "Hey, we've just developed the ability to do convertibles on crowd funding. It would be be the first one in the world, you'd get ton of press out of it."
It sounded really good so we decided to do it!
How did you hear about Seedrs in the first place?
Howard: Future Ad Labs was born through merging two startups. The founders of one of them had moved to the UK from South Africa and didn't have a huge number of contacts in the area.
The team met , the CEO of Seedrs, at Google Campus, some people recommended Seedrs to them for fundraising and that's how that happened.
What type of startups should try Seedr?
Howard: It's couple of things…
With Seedr you don't need to have a huge network although having that helps.
Seedr takes care of so much of the paperwork for you, they make it really-really easy.
If you're a first time business looking to raise a million quid it's probably not for you.
However, if you're aiming for a £50-100K round then the companies I've seen on Seedrs seem to smash it.

I don't see many companies not doing it successfully. So for people looking for that initial capital Seedrs seems to be doing really well.

Keep in mind that Seedrs is kind of for general public, less for hard core tech investments. It's for companies and products that people can relate to and take personal interest in. I think that's why Future Ad Labs succeeded there.

Here's an example of how FAL's ad-instead-of-CAPTCHA works


Did you actually get press out of the fact that you were the first company to do a convertible note via crowd funding?

Howard: Dude! We were in Financial Times, Forbes, TechCrunch, Mashable – all the big ones. We got so much friggin' press out of it, it was awesome!

We hit our goal in 36 hours and all the press coverage definitely helped us.

What made your campaign so successful?

Howard: There are couple of things… We put a lot of effort into planning how we were going to promote it.

The first phase was all about promoting the fact that it was a new convertible equity and that gave us a huge amount of exposure.

Phase 2 was about promoting the fact that our fundraising campaign was so successful as we hit our goal in 36 hours. We talked about new clients, case studies, and shared loads of stats about our business.

We gave each phase only a week so it was a really quick thing. All the stories were pre-planned and ready to go – it's all about keeping the momentum.

There was also Phase Zero which is probably the most important bit.

The success of the campaign is really won or lost in the weeks leading up to the start of the campaign – both in planning the phases but most importantly in lining up the investors.

This way the minute you go live with your campaign they start pumping money in and that builds real quick momentum – everyone thinks it's the next big thing and all of a sudden you hit your goal in just hours.

That's where it's won or lost.

Seedr talks about a stat that once you hit 40% of your campaign goal then the likelihood of a successful campaign grows exponentially, especially if you hit it in the first few days.

Bottom line is that anyone should still do the investor talks. Don't just set up your Seedr campaign and put it live – no matter how good your video, it won't fly. Oh, and it's a no-brainer that your video has to be really good.

Whether you knock it out of the park or not will all be down to how much money you have lined up for the first day your campaign goes live.