K. put us on a week long diet of no meat/fish/eggs, diary products, wheat products, sugar or alcohol (oh, and tea!) which has forced us to find new things to snack on. So I made pumpkin chips.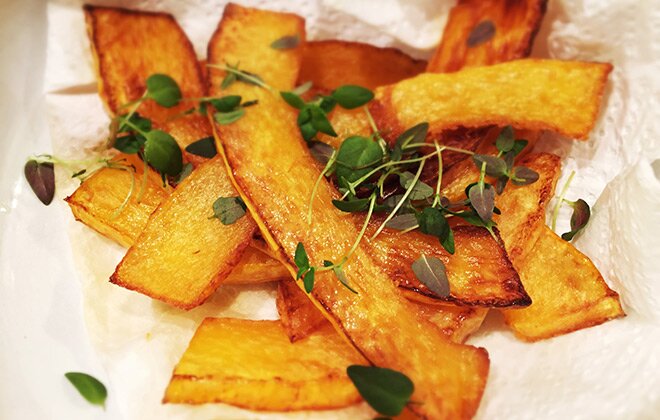 Very easy too – cut them in long thin strips (half a centimeter in my case), fry in oil (olive oil for me as that what we had), a little salt, a little pepper and thyme. Pretty sure other spices will work equally well.
Dead simple, delish!